Our Blog
LARGE LED SCREENS – WINTER EXCITEMENT – November 2017
Join MobileView Screens in celebrating the changing of seasons in this spectacular city of Denver, Colorado. With so many upcoming events leading into the holidays, there are so many exciting things to do and see and our Mobile Large Led Video Screens will be part and parcel of many of these events. Bundle up warmly, join in on the fun with family and friends and get out and experience some of these fun events. Our large indoor and outdoor LED Screens will bring these events right to the forefront for your enjoyment, so no need to get front row seats. Below we have just a few to choose from.
HAPPY THANKSGIVING TO ALL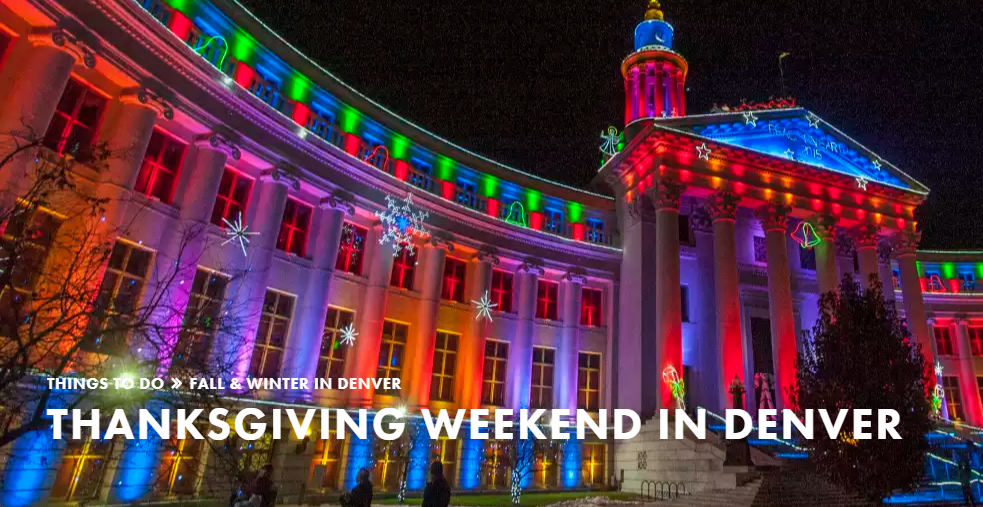 MobileView Screens | Large LED Video Screen Rentals | Indoor and Outdoor Rental Screens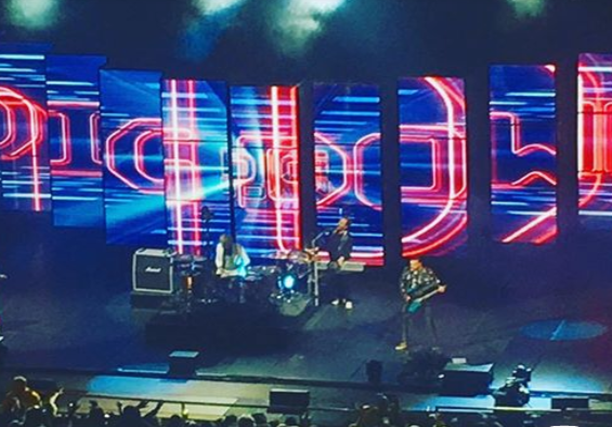 Large LED Screens | Large Video Screen rentals | Large LED Video Screen rentals
GRAND ILLUMINATION
WHEN: Nov. 24, 2017
WHERE: Downtown Denver
Grand Illumination features beautiful lighting displays in the LoDo District and Denver Union Station. Downtown's unique holiday atmosphere is sure to get you in the holiday spirit. Festivities at Denver Union Station include a countdown to this year's holiday lighting, carolers and treats, drinks at The Terminal Bar and more.
LIGHT THE LIGHTS
WHEN: Nov 24, 2017
WHERE: City & County Building, 1437 Bannock St.
The official kick-off to the largest lighting display in Denver happens on November 24 at 6 p.m. at the City & County Building, where 600,000 lights deck the neo-classical building. Enjoy family-friendly fun, food, and live music in the light of the City and County Building at Light the Lights.
SANTA'S FLIGHT ACADEMY
WHEN: Nov. 9–Dec. 24, 2017
WHERE: Cherry Creek Shopping Center
Let your little ones help Santa ready his sleigh for the big day during Santa's Flight Academy! Visit with jolly St. Nick, try out his Flight Suit Visualizer, and enjoy the magical snow and light show at Cherry Creek Shopping Center.
DENVER CHRISTKINDL MARKET
WHEN: Nov. 17–Dec. 23, 2017
WHERE: 1515 Arapahoe, Denver, CO 80111​
The Christkindl Market includes vendors from Germany, Ukraine, Ireland and other countries — as well as local artisans — offering high-quality gifts, such as hand-carved wooden figurines, handmade candles and ornaments. Traditional German food will tempt your taste buds. Sip on warm Glühwein (hot spiced wine) as you listen to traditional Christmas carols and live German music. Entry is free and the entire family is invited.
DOWNTOWN DENVER RINK AT SKYLINE PARK
WHEN: Nov. 21, 2017–Feb. 14, 2018
WHERE: Skyline Park, the corner of 16th and Arapahoe
Grab your family and friends and head to 16th and Arapahoe in downtown Denver to the Downtown Denver Rink at Skyline Park. Skate rentals are $2, or bring your own pair and take a spin on the ice for free! Free days for kids will take place throughout the season. Look for regularly scheduled entertainment and activities each week including: Friday night DJs; Saturday morning skating lessons; Saturday night concerts; and Sunday afternoon family entertainment.
SANTA'S VILLAGE AT CHATFIELD FARMS
WHEN: Nov. 24–Dec. 24, 2017
WHERE: Chatfield Farms at the Denver Botanic Gardens
Bring the kids to meet Santa (and his reindeer), make crafts with Mrs. Claus and take a magical hayride under twinkling holiday lights at Santa's Village. Afterward the whole family can shop for handcrafted gifts in Santa's workshop.
ZOO LIGHTS
WHEN: Preview Weekend Nov. 24–25, 2017
WHERE: Denver Zoo
Zoo Lights will span 70 acres of Denver Zoo's campus with nightly entertainment, animal encounters, Santa meet-and-greets and, of course, illuminated animal sculptures that swing through trees, jump across lawns hide in bushes and appear in places where they're least expected.
BLOSSOMS OF LIGHT
WHEN: Nov. 24, 2017–Jan. 1, 2018
WHERE: Denver Botanic Gardens
Embrace the holiday season at Blossoms of Light. The first night will display over one million colorful lights draped in elegant designs highlighting the Gardens' winter beauty. Enjoy sparkling passages, new displays and romantic kissing spots under the mistletoe, all made even more beautiful through HoloSpex glasses. Warm drinks and tasty treats will also be available.
THE POLAR EXPRESS™ TRAIN RIDE
WHEN: Nov. 9–Dec. 23, 2017
WHERE: Colorado Railroad Museum
Grab your golden ticket! The beloved children's book comes to life in The Polar Express™ Train Ride, a theatrical recreation at the Colorado Railroad Museum that takes place inside a real train car, complete with cookies and hot chocolate.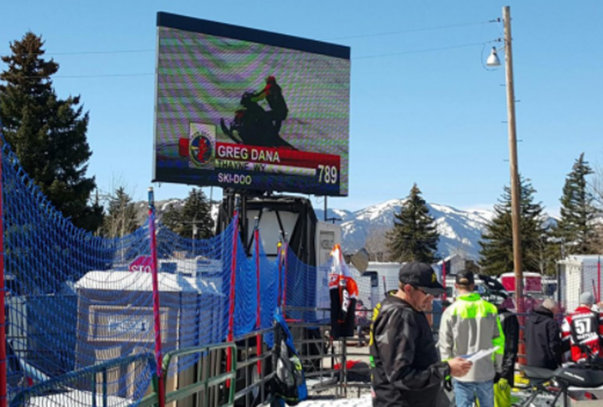 Mobile and Modular Screens | Mobile LED Screens | Large Outdoor LED Displays | MobileView Screens
Sports Commission Events
DENVER NUGGETS VS. NEW ORLEANS PELICANS
NOV 17, 2017
PEPSI CENTER 1000 CHOPPER CIR., DENVER, CO
STARTING: 8:30 PM
VARIES
The Denver Nuggets face off against the New Orleans Pelicans.
OCT 20, 2017 – DEC 30, 2017
417 E. 17TH AVE., DENVER, CO
STARTING: 07:30 PM
$15 – $20
Finally, a fun, fast-paced comedy show that's great for the whole family, great for business entertainment and great for groups of all types. It's ComedySportz®, improv comedy played as a sport! ComedySportz has been playing in cities all…
UNIVERSITY OF DENVER HOCKEY VS. NORTH DAKOTA
NOV 18, 2017
2201 E. ASBURY AVE., ROOM 4267, DENVER, CO
STARTING: 07:00 PM
Come out and watch the National Champions defend their title!
WARREN MILLER'S LINE OF DESCENT
NOV 16, 2017 – NOV 18, 2017
This fall, don't miss Warren Miller's Line of Descent, presented by Volkswagen. Travel the globe, by land, air, and sea, exploring the ties that bind ski culture. Head to Steamboat as pro-snowboarder siblings Taylor and Arielle Gold throw…
QUALITY SERVICE FOR MODULAR AND LARGE LED RENTAL SCREENS – 10 OCT 2017
MobileView Screens has designed many different combinations of LED video display screens for indoor conferences, conventions, concerts and live events of any kind. Our strength lies in our many years of experience and personal consultation with our clients. We use the wisdom of a talented crew to help you stage an event that is uniquely suited to your particular organization.
Our team consists of professionals with years of communications and management experience. We are capable of planning and carrying out one of a kind events, exclusive to your particular company. We will ensure the best quality of service to be delivered in the most seamless way from the consultation to the event execution.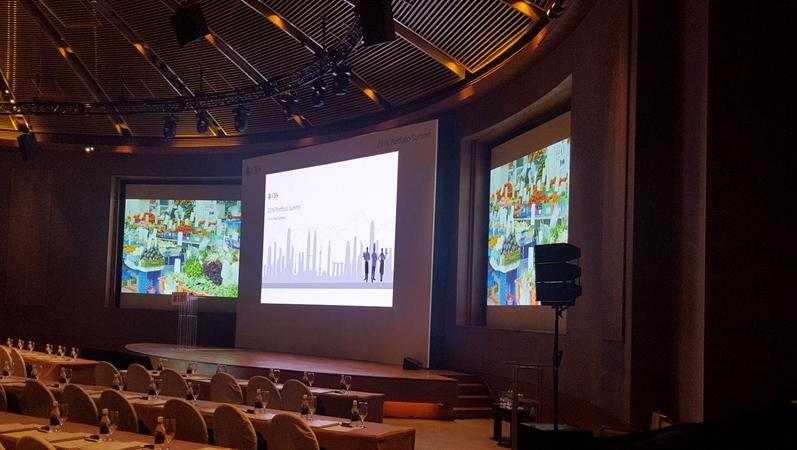 MobileView Screens and their team of professionals has planned and carried out many successful and varied events since 1999. Our portfolio covers events such as massive outdoor sporting events and concerts, indoor conferences and conventions, weddings and private celebrations, to religious gatherings and parties. Our inventory is vast, offering so many different configurations from smaller modular video screens to large mobile Jumbotrons. We can deliver any size LED screen, anywhere in North America on a moment's notice.

Our major point of difference with many of the LED rental companies is the undivided care and attention to detail that we offer our clients, making sure that their events are a total success. We are proud to say that we have many returning clients who treat us as an extension of their advertising arm.
We stand behind our brand with full support and affordable pricing.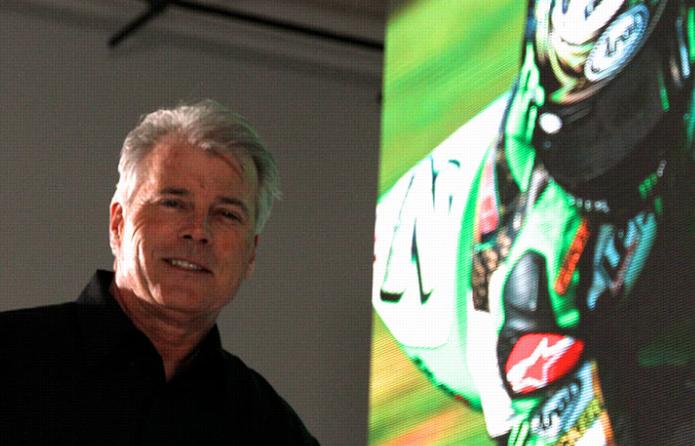 Call us (303) 770-3416
  to address your specific advertising needs.
Front Row Seats- Not a Problem with MobileView LED Video Screens – 06 Sep 2017
Fall is fast approaching and every family wants to make the most of those outdoor events, but finding affordable seats can be a challenge for large music or sports events. Large mobile LED signs and displays have now become a total necessity for extending the best viewing to a large audience. Not only are you offering closeup viewing for all the fans but the colors and contrasts take the event to a whole new level of excitement. Our Reliable outdoor LED signs and displays will not disappoint. Fans will be more engaged which is always good news for your event sponsors. Our Large LED screens offer cost effective advertising opportunities and great returns on the dollar for large companies.
Get out and enjoy the last few outdoor events that offer Large outdoor LED video displays. Take a look at our list of upcoming events:
https://www.denver.org/things-to-do/fall-winter/denver-fall-festivals/
https://www.biennialoftheamericas.org/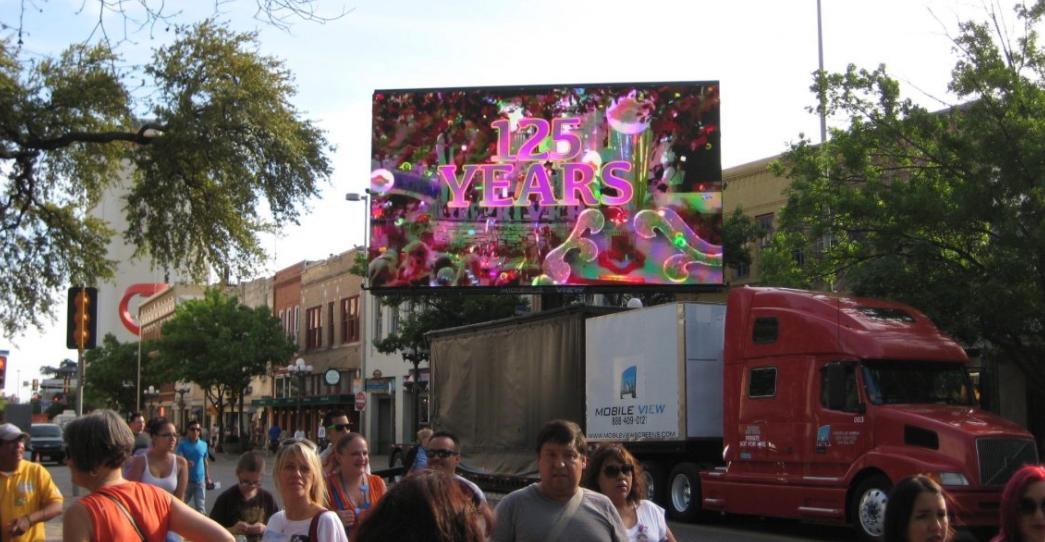 SPONSORS WILL BE DANCING IN THE STREET – 08 Aug 2017
WANT TO GET THE CROWD PUMPED?
How about a pre-game video shown on our Jumbotron or Large Mobile LED Rental Display?
Sponsors need to be SEEN, HEARD AND REMEMBERED. They want the biggest bang for their bucks and MobileView Screens offer one of the most affordable ways to capture a huge audiences full attention at a very reasonable cost. It could be an inspirational message before a race or an introduction to players for a sporting event. Sponsors could show interviews after the big win. There are so many marketing options that can be used to incorporate sponsorship pre and post events.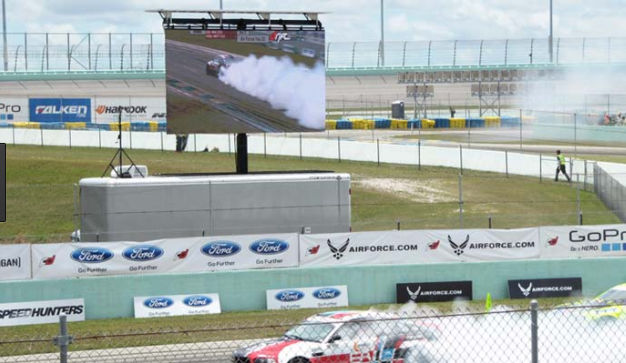 Renting a large mobile LED display screen for any outdoor sports event or concert adds excitement and visibility to your event. Any large event that has a huge crowd cannot be a success without bringing in these mobile screens. One of their best features is their mobility – they can be moved at very short notice and set up in next to no time in another spot to captivate the crowds attention. Sponsors can make or break a budget – keeping your sponsors happy with these full color, clear pixels and high resolution, all weather outdoor screens can keep them coming back year after year. Our unique trucks are totally self contained with power, video and audio and also offer another surface on the side wall of the truck for added banners.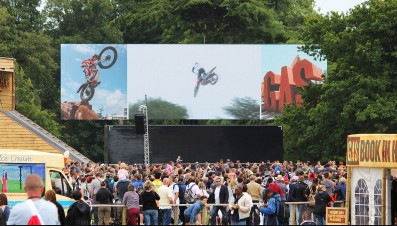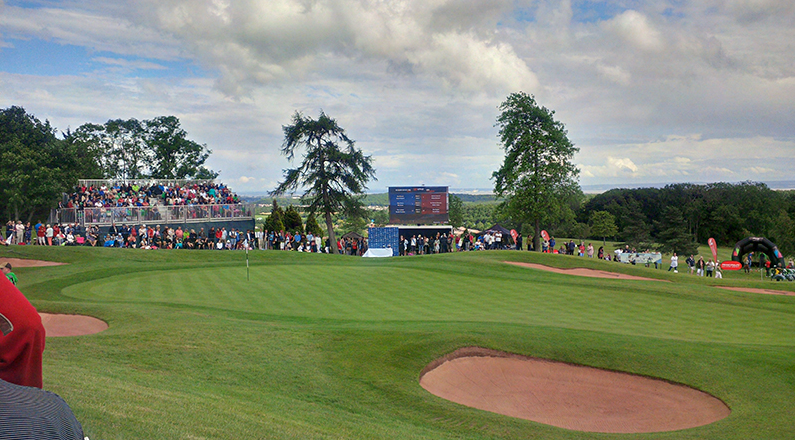 MobileView Screens also offer a huge selection of Modular LED Rental Screens and will work with you or your design team to choose the best screens and designs for your indoor or outdoor concert, wedding or political event. We are known for our personal service and take pride in our attention to detail that will help you to have a successful event.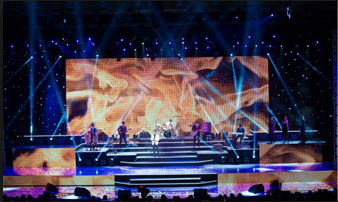 Our selection of modular rental LED displays can be incorporated into your show, surrounding the audience, making the stage and side area all encompassing and therefore enhancing the total experience. These rental LED screens are being used for their spectacular effects by big bands and singers instead of traditional props that are cumbersome to transport and erect.
Let our team of helpful engineers work with you to put together an event to be remembered!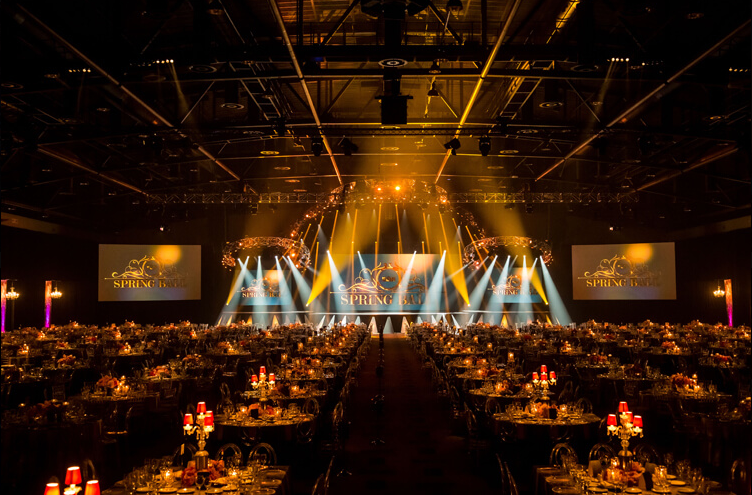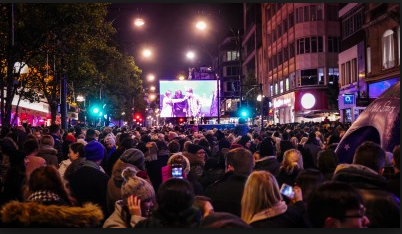 DON'T MISS OUT ON THESE SUMMER EVENTS – 21 July 2017
While researching the latest concerts that are hitting the Denver area this summer we realized that all these events would be boring and flat without large mobile LED screens to enhance the experience. Whether it's a music concert with modular screens artistically spaced on stage, capturing your favorite bands in full spectacular color or an exciting sporting event using our large screens, entertainment just wouldn't be the same without them.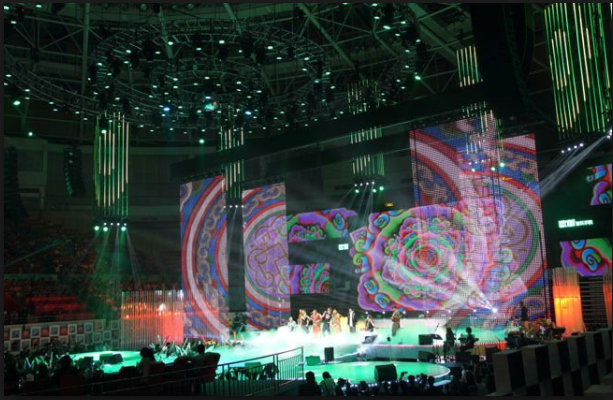 Our screens are so versatile and quick to erect that they have been used in many different settings. Our best uses for our modular rental screens are sporting events, concerts, conferences, clubs and even large weddings.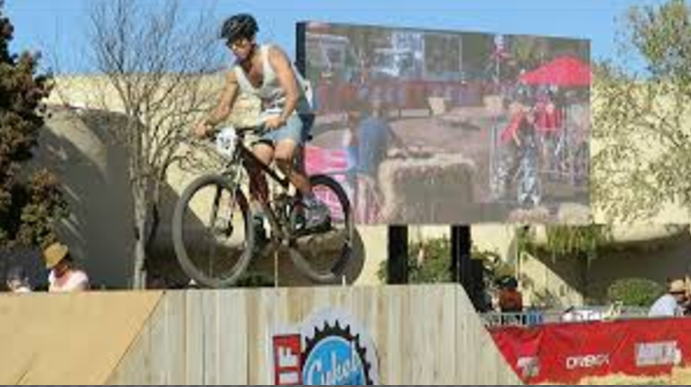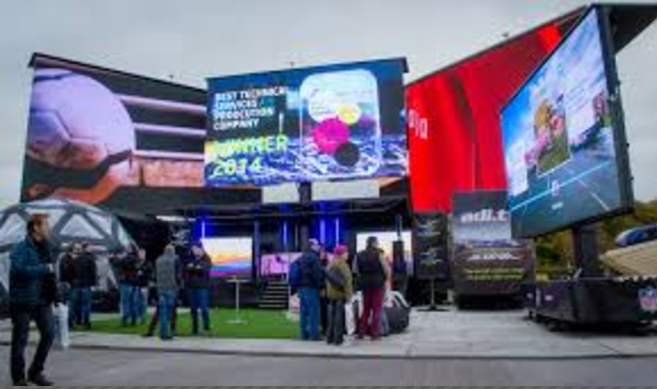 We have managed to find some of the top events going on in Denver, Colorado this summer. Take a look at the best fun events from concerts, sporting events, comedy and more. Kick back and enjoy the beautiful weather and lifestyle that Denver offers.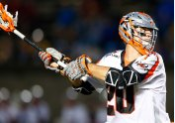 July 27th – Denver Outlaws vs. Chesapeake Bayhawks – Sports Authority Field At Mile High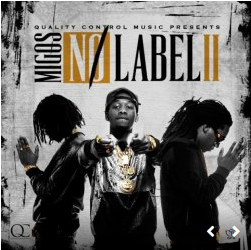 July 28th – KS 107.5 Summer Jam XX Presented by Mile High Pipe – Migos, Ludacris, Kid Ink, Post Malone, Kyle, Trev Rich, Aminein Englewood – Fiddler's Green Amphitheatre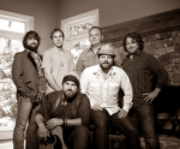 July 29th -Zack Brown Band – Coors Field

August 1st – Coors Field – Colorado Rockies vs. New York Mets

August 12th – Denver Outlaws MLL Playoff Game – Peter Barton Stadium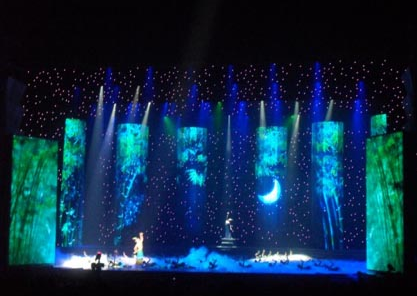 http://www.era-led.com/leddisplay_category/curtain_LED_screen_wall.html
And now for the cherry on top – a live concert given by Lady Gaga in December! One can just imagine how spectacular the lighting and screens are going to be for her show. Hope you can make it to one of these amazing events and enjoy your summer with Mobile View Screens.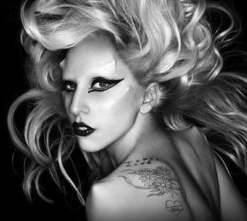 Dec 12th – Pepsi Center
Help cover those Jumbotron Costs – and enhance the fan experience with digital signage – 12 Jun 2017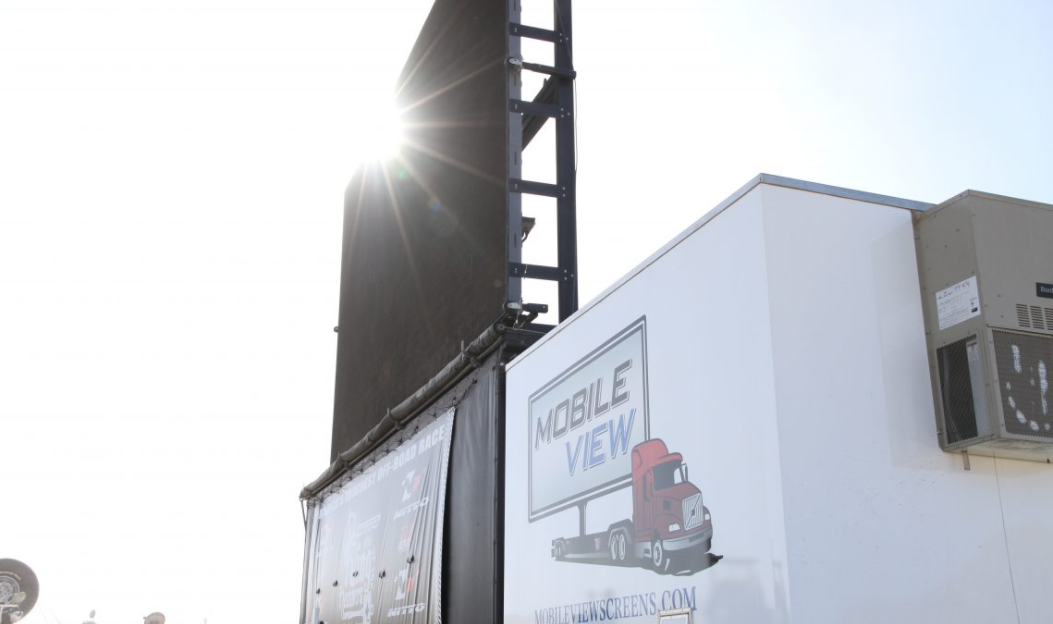 There is just no getting around the need to hire Large mobile LED video screens for outdoor events, from music festivals to sporting events. Whether you are attending the live event or watching digitally, these screens will offer the best front row seating and fan experience. Fans demand an immersive experience, exciting and captivating on all levels. These versatile outdoor and indoor LED signs offer sponsors a captive and targeted audience allowing them to push for a great ROI from their advertising. These mobile units have many advertising spots for sponsors, whether its projected live video feeds, television commercials, or branded videos:
The video wall can be used for fixed advertising

The video screen is available to sell ad time which runs throughout the event, during commercial breaks

Banners surrounding the video screen are very effective as solid impressions

Then there's the walls of the mobile unit for large wrap banners.

Smaller video screens in hospitality areas behind the grandstands will drive sales and enhance the content being shown on the main Jumbotrons
It is a win win situation for both the event organizers and the sponsors. All of these are great ways to offset costs, and have successful sponsors. It sure beats having your logo printed on a Tshirt!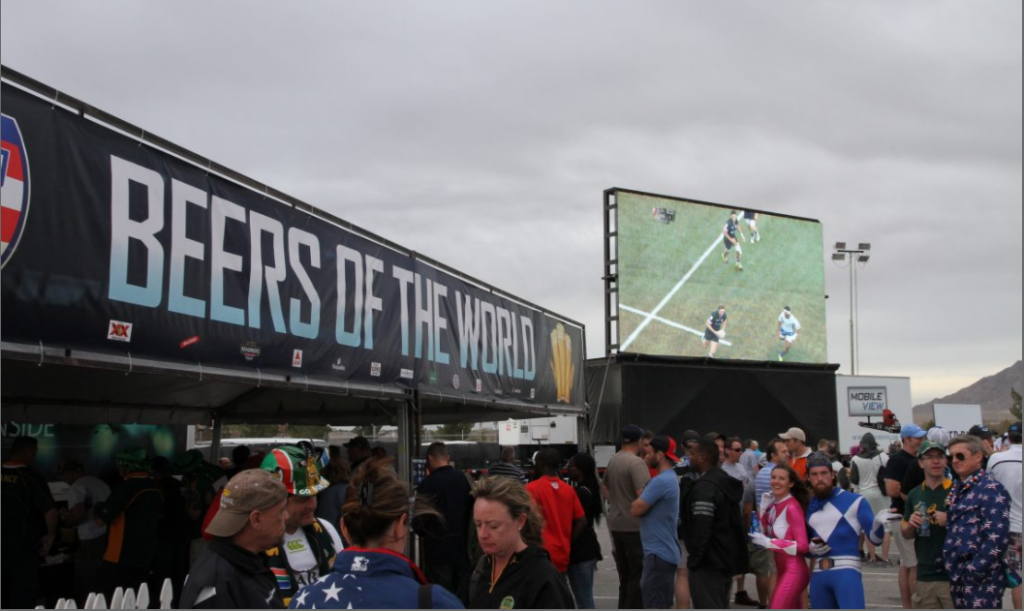 Here is an interesting report published by IEG showing the most active companies and categories advertising during NHL events: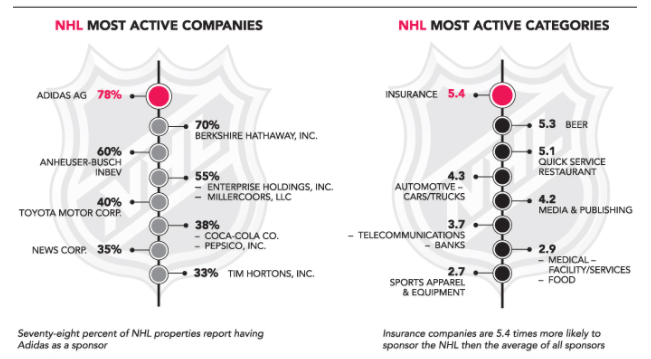 MOBILEVIEW SCREENS Call us at 303-770-3416
For our expert advice and consultation
We can deliver any size LED screen, anywhere in North America on a moment's notice through our vast network of affiliate companies.
Sponsors Love Our Large Outdoor Video Displays – 17 May 2017
Mobile View screens and displays offers the opportunity for companies to show exclusive content which is designed to drive public engagement and corporate sponsorship dollars.
Traditional outdoor signage and static billboards are fast being replaced by mobile large LED screens and Jumbotrons which are more engaging, dynamic and have the ability to draw audience attention and interaction. Events that attract large audiences have a need to gain their undivided attention and LED screens for outdoor events are becoming an automatic part of event coordinators planning and budgeting. People's sensory arousal, attention and memory processes are positively influenced by the physical size and brightness of mobile LED display screens.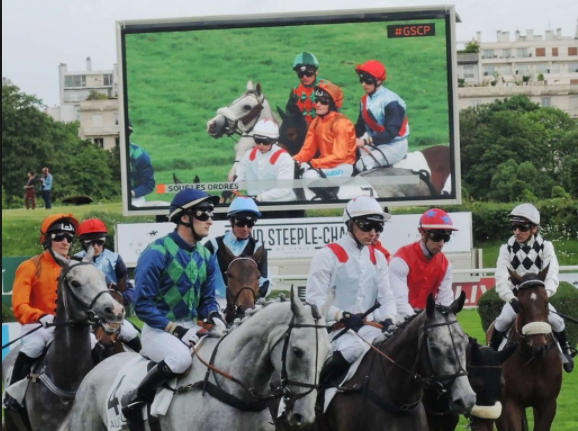 Live events that greatly benefit from outdoor LED signs and screens are Business Launches, 4th of July and Labor Day parades, Music Festivals, Sporting Events, Motorsport Events, Rodeos & State Fairs, Super Bowl parties and Movie Nights, just to name a few.
Let us at Mobile View Screens help you to plan and execute your next event so that you and your advertisers can get a good return on your investment.

CALL FOR HELP

Benefits Of Advertising On Outdoor LED Screens – 20 April 2017
With the competitive nature of the advertising market, large LED screen displays are the future medium of advertising for outdoor events. Their ability to raise company awareness, promote brands and enhance fan experience makes these displays an integral part of the experience in arenas, stadiums, entertainment and sport events. Consider the following benefits for your next event.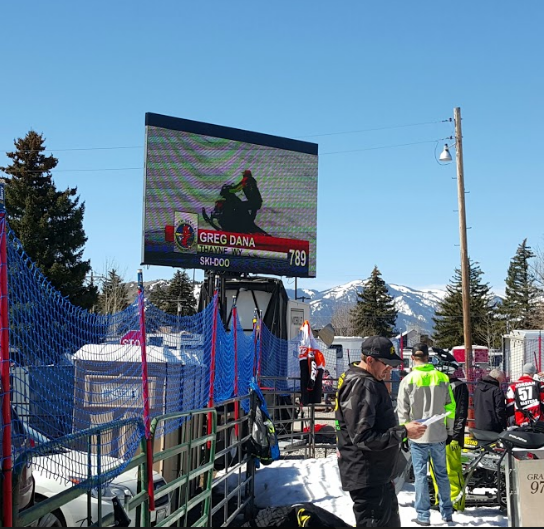 Target the right audience –
Large LED screens allow companies to advertise to their perfect captive demographic. Your message will be broadcast to a gathered group of people already interested in your product, in a short amount of time.
Affordable Marketing Option –
With the huge cost of advertising on radio and television today, companies can't afford to throw away dollars on the wrong audience for their products.
Greater reach to larger groups-
Mobile LED screens allow a huge gathering of people to all have good visuals of the content being broadcast.
Split Screen Opportunity-
Combining two separate companies adverts on one screen either with a banner or split screen allows for a huge cost saving for advertisers. Some of the most successful product launches started at large sports events or shows.
No Bad Weather Restrictions –
The high quality and brightness on these LED screens allows the show to go on no matter what the weather issues are, rain or wind.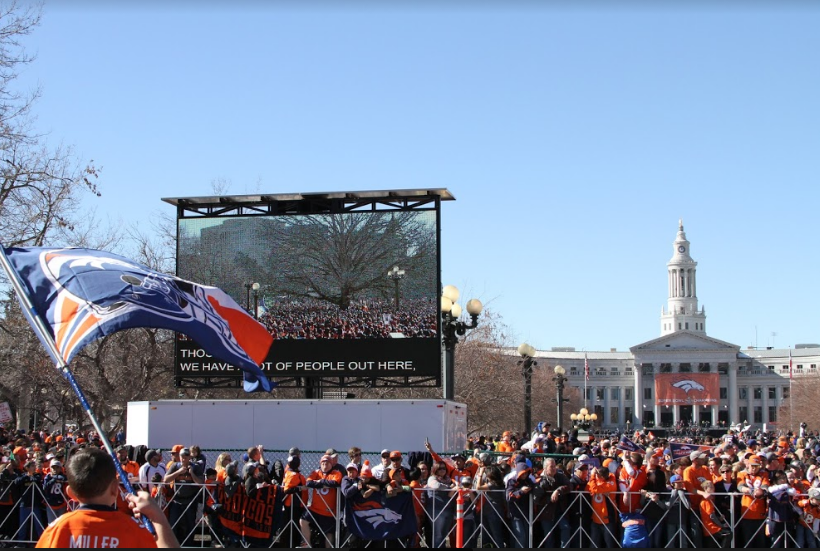 Mobile View Screens covers all rental options, from Large Mobile LED Screens, Modular Screens to Jumbotrons. We can help you with the right choice for your event
World's Largest LED Screen – 15 March 2017
When it comes to LED Screens, nothing can beat the world's largest LED-illuminated facade ever installed. Covering an area of 33,000 square meters, this display was installed by engineers on the Burj Khalifa, the world's tallest building, in Dubai. It has since been proposed, as an art project, that these large LED displays showcase silhouettes of architectural monuments from around the world on the facade, including our very own Empire State Building, the London's Shard, Beijing's spectacular CCTV Tower, Toronto's CN Tower, the Petronas Towers and Taipei 101, amongst others.

There is no better way to get your audience's attention and deliver your message loud and clear than on a large LED screen. Our mobile screens offer superb color and clarity giving your graphics that extra visibility. We have rented our LED walls for weddings, concerts, clubs, theater productions and conferences. The modular screens are totally portable and can be moved easily from one place to another.

Outdoor screens have become an absolute necessity to rent for any live outdoor
sports event or concert. These LED panels give every spectator a front row view making the event an overall success for all.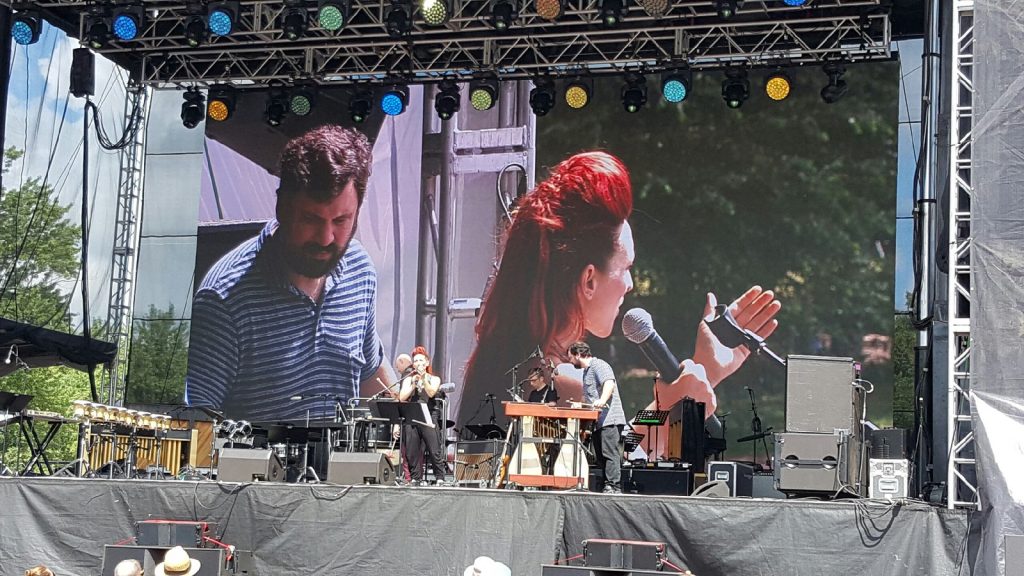 We are able to supply any size or shape Jumbotron screen at a moment's notice anywhere in America. The rates for our large outdoor screen rentals are very competitive and flexible. Please feel free to contact us and we will gladly work with you and your event team to find the right combination to fit your needs.
Tags:
LED Screens
LED Displays
Mobile Screens
LED Walls
Modular Screens
LED Panels
Jumbotron
OUTDOOR LED DISPLAYS – February 2017
Mobile screens bring video capabilities into your event whether it's indoors or outdoors. Our vast selection of versatile outdoor display systems and modular LED screens give you the opportunity to design any shape or size parameter you require.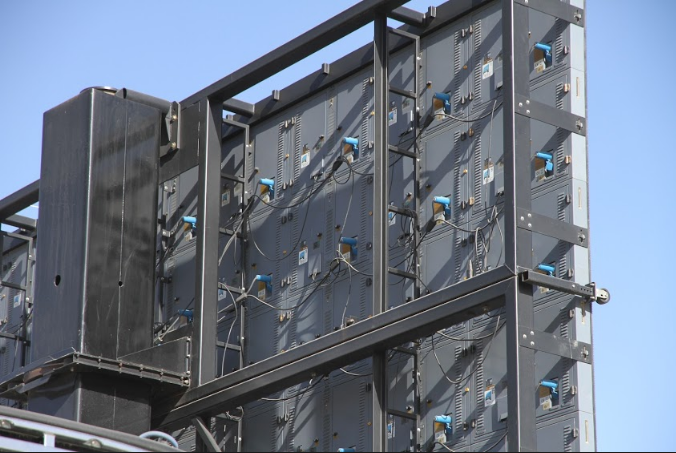 Outdoor display systems
Our outdoor LED displays produce high quality, dynamic images in vivid colors, with excellent contrasts. Your choice of breathtaking images or videos will enhance any event from corporate presentations, live sports events to massive trade shows and conferences.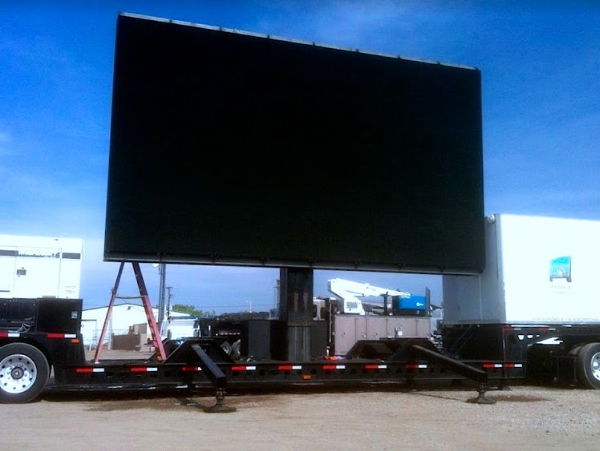 Outdoor digital signage
Outdoor digital signage is a dynamic infotainment centerpiece that will take your event to the next level and will make that unequalled connection to your audience. These outdoor advertising displays provide a communication tool that reinforces your message and connects the audience with your unique brand.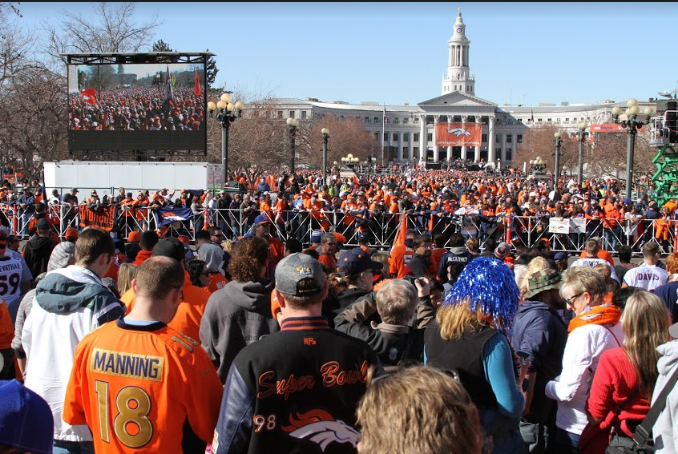 Outdoor screens
Mobile View Screens offer a huge choice of large visual displays that will help you target your widest, most appropriate audience for any event. In today's media rich market outdoor signage and outdoor displays have become a necessity to attract the full attention of your target audience, offering them an all encompassing experience. Outdoor screens are the marketing tool of the future offering endless, exciting ways to show your product in high definition with no disturbance from the weather or sunlight. For a full, all encompassing marketing avenue there is no better choice on the market today that is also so cost effective.
Corner The Market For Your Particular Event With Large Outdoor Displays – January 2017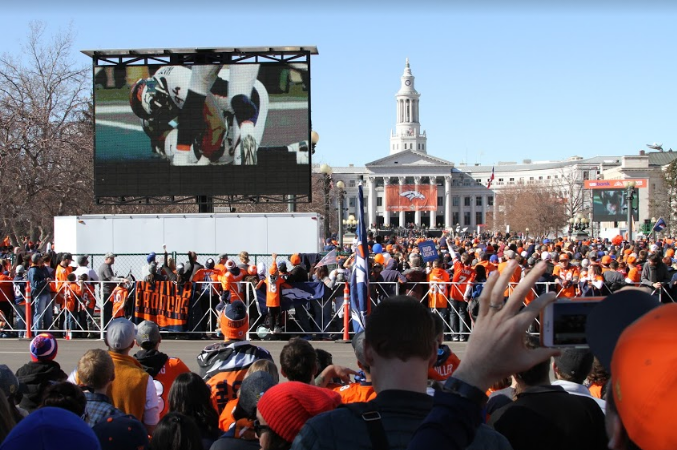 Mobile View Screens can supply a fully installed solution for large outdoor displays also known as mobile LED screen systems. These large LED screens are mobile and completely versatile and can move anywhere at a moment's notice. They are used for sports events, retail and shopping centers, leisure and entertainment events, town centers, advertising and education. Mobile LED screens have now become an unrivalled advertising opportunity for any big event, ramping up the excitement level and bringing the images right to the spectators.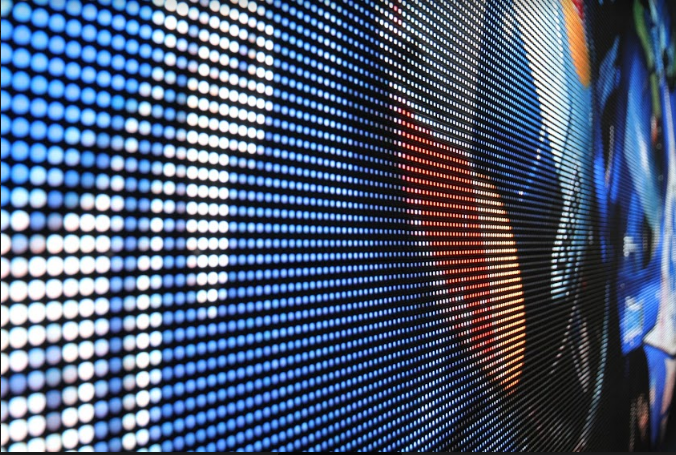 Whether you will be using our large screens for outdoor events or our modular panels that join seamlessly to form any size or shape, the quality of pixels will be perfect from practically any distance. Mobile View Screens will complete any event with their outdoor LED displays giving your spectators the ultimate experience in live screening. In today's competitive market where people's time is so limited, large outdoor displays are an absolute necessity to corner the market for your particular event.

Tags:
Large Outdoor Displays
Large LED Screens for rent
Large outdoor LED Displays
Large Screens for outdoor events
Mobile Large LED Screens
Mobile LED Screens
4 Reasons Why Renting Large LED Screens and Jumbotrons Has Become a Total Must For Outdoor Events – December 2016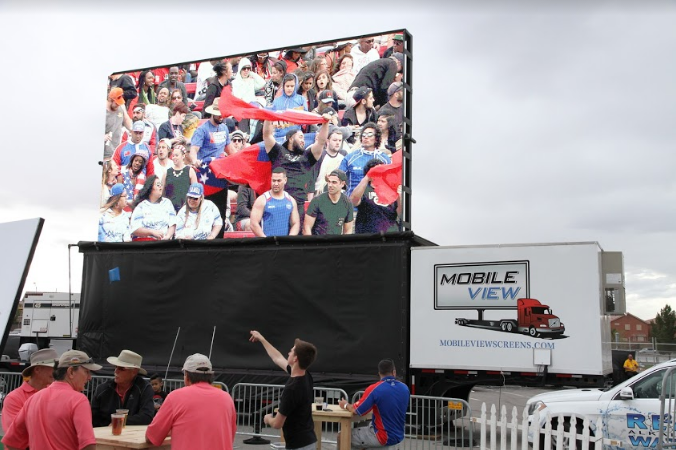 If you're looking for reliable Large LED screens for rent then Mobile View Screens is the company to hire. Our LED screens for outdoor events offer extremely good quality with their high pixel count. Our large selection of LED screens can be set up in record time and are totally mobile.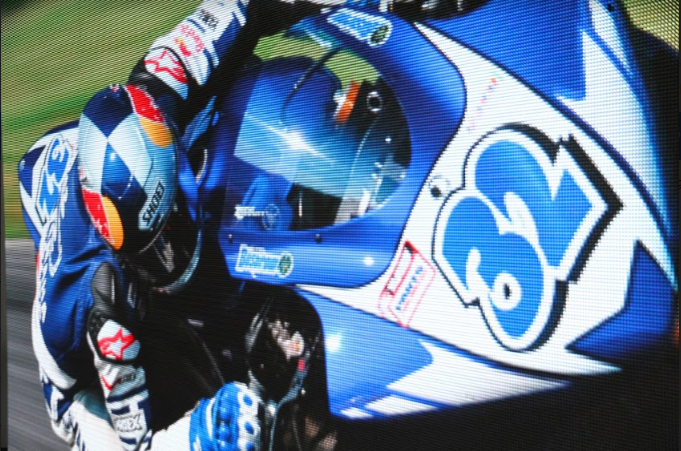 Mobile View Screens and displays has targeted 4 IMPORTANT REASONS why renting large LED screens and jumbotrons has become a total must for any indoor or outdoor event.
FAN ENGAGEMENT – in this new age of constant social media distraction it has become vital that you have an avenue of total engagement with your audience making it easy and exciting to get their attention. These mobile and modular screens offer the perfect opportunity for digital marketing campaigns. They are also the best form of crowd involvement. To add a fun element you can plan to film the crowd by adding on a camera feed.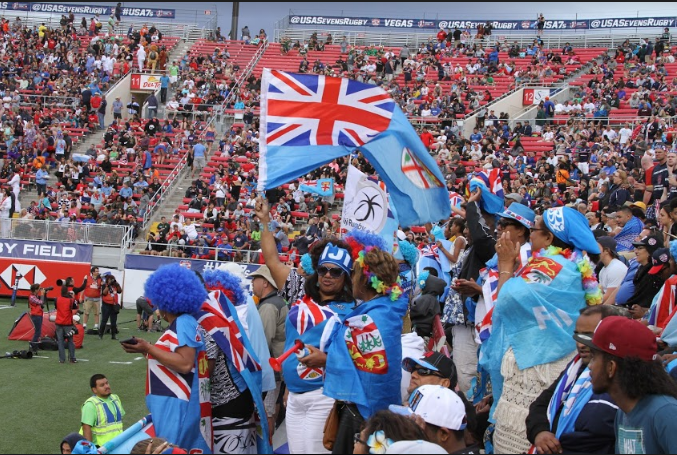 ADVERTISING REVENUE – Long gone are the days of static poster displays at events, in stores and malls. Our dynamic indoor and outdoor screens have now become a cost effective way to reach your target audience and keep their full attention.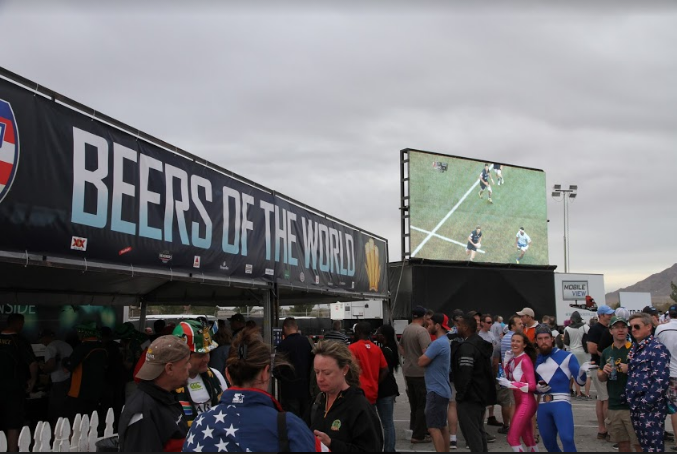 VISIBILITY – Large LED screens offer the top choice in visibility for the audience and fans. Our indoor and outdoor LED screens afford the spectator a perfect front row experience and can be scaled to any size or shape.
RELIABILITY – Mobile View Screens are built to withstand wind and rain and have the technical team to back up any issues that may occur.
All round these Mobile View screens and displays offer the best marketing options available for large events.
Tags:
Large LED screens for rent
Indoor and outdoor screens
Mobile and modular screens
Mobile View screens and displays
Led screens for outdoor events
Mobile View introduces their new modular, high-resolution screens in its rental inventory – November 2016
MobileViewScreens.com, the indoor and outdoor LED screen rental company, has added high-resolution, cutting edge LED modular screens to its vast inventory of LED display screen rentals. The addition of this high-resolution, indoor and outdoor LED screen technology is a game-changer according to Mobile View President John Sweeney. "With this remarkably portable and high-resolution technology, we can place a high-quality LED screen either indoors or outdoors, at any event you can imagine, in any shape, size or configuration our clients might require."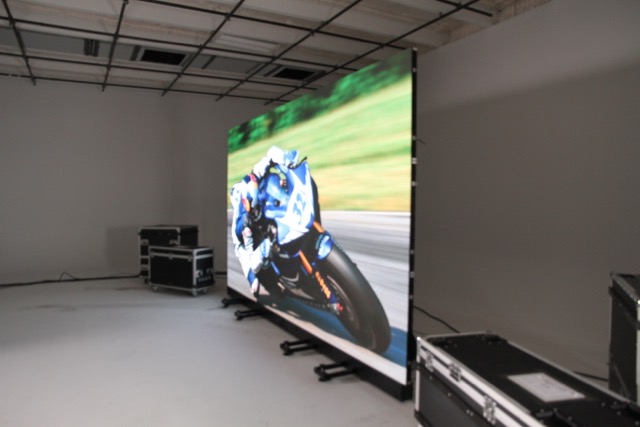 Each LED panel or 'module' is approximately 3′ x 2 ½ feet, and contains more than 16,000 pixels, that can be assembled into any video format required, or into LED displays for advertising, sporting events, marketing displays or any LED permanent or mobile display application. "Many of our customers are now branching out into varying sizes of large LED screens and displays in order to reach a broader audience in unique and creative applications," said Sweeney.
While most applications for the LED panels, or modules remain in the standard 16 x 9 broadcast ratio, newer applications are breaking the mold and expanding the tremendous value that these portable and durable LED panels bring to any event.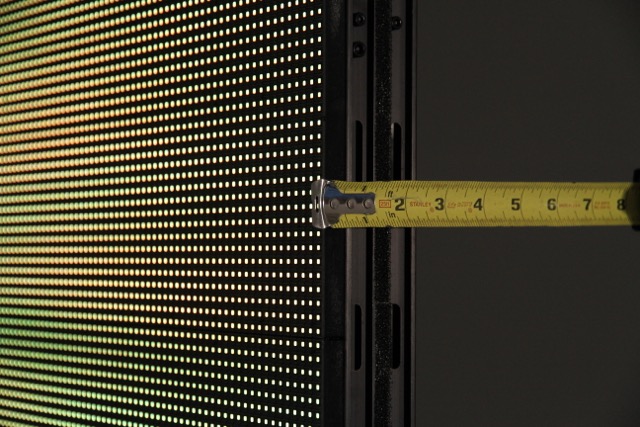 "The technology is advancing at a rapid pace, and Mobile View's commitment to the LED modular market keeps us at the forefront of the large LED display screen rental business." Give Mobile View a call at 303-770-3416 for more information.