Products we Offer
Superior LED Screen Rentals
Large mobile LED screen rentals for your indoor and outdoor concert or event.
Mobile View provides state-of-the-art large mobile LED screens and modular outdoor LED video screens for major sporting events, product launches, corporate gatherings, political rallies, fairs, festivals, specialty and charitable events. These high-resolution LED screens are now an integral part of all events, whether outdoor or indoor, and take the whole live event excitement to a new, multi-dimensional level of entertainment. These mobile and modular video displays are completely portable which enables you to place them anywhere on your property.
Not only do we rent, deliver, and install large indoor or outdoor screens for your event, but we also help you every step of the way to determine the best size, shape and placement of the screens to match  your needs.
The Home of Quality
Regardless of what type of event or rally you are hosting, you need reliable equipment that stands up to the worst weather conditions Mother Nature throws your way. Having large video displays that need to be lowered or turned off due to inclement weather, can reflect poorly on you, your event and the LED supplier. We take careful consideration regarding placement of the screen, public safety and maximize the best location to place the screen for maximum viewing benefit. We always have an on-site technician available to ensure the equipment will operate as it was intended to.
Here at Mobile View, we take great pride in providing only the best possible high-resolution LED screens. Suitable for both indoor and outdoor use, these screens are sure to satisfy your requirements and demonstrate their excellent quality throughout the show, rally, or event.
Committed to Your Satisfaction
Our company understands that you may require a bit of help to find the best screen for your needs. For this reason, we are proud to give you the information you need in order to make an informed decision. Likewise, we'll give you a rundown on our delivery and installation service so you know how much time we need to set up before your event. This ensures your ultimate satisfaction in our products and service!
Pricing
For your convenience, we are proud to offer competitive pricing on all our screens. We encourage you to contact us today and learn more. Free consultations are also offered, making sure that we have just what you want for the prices you need.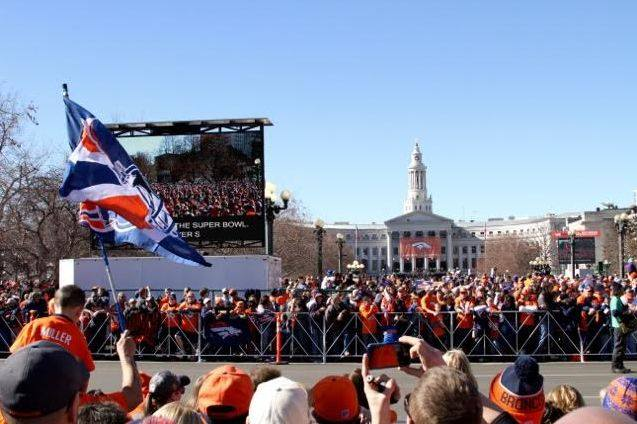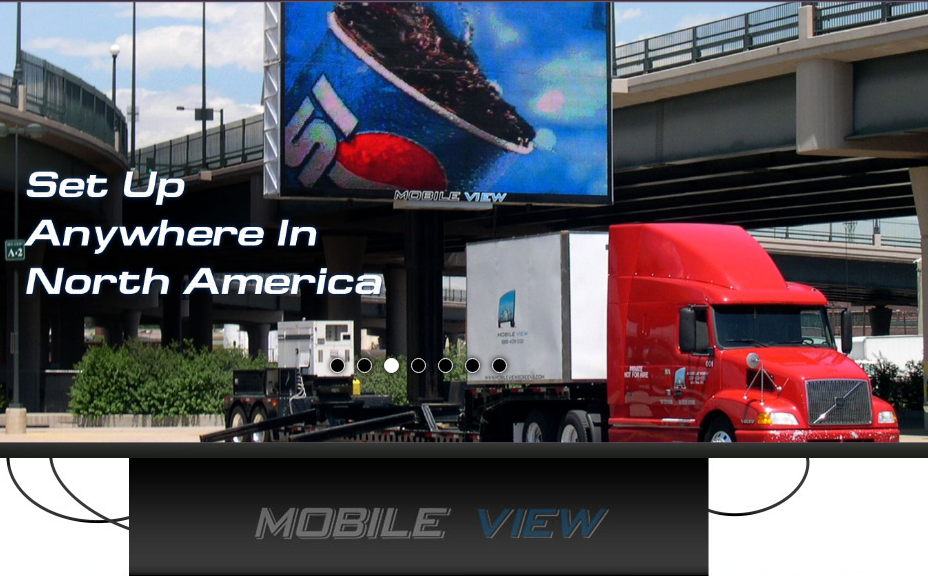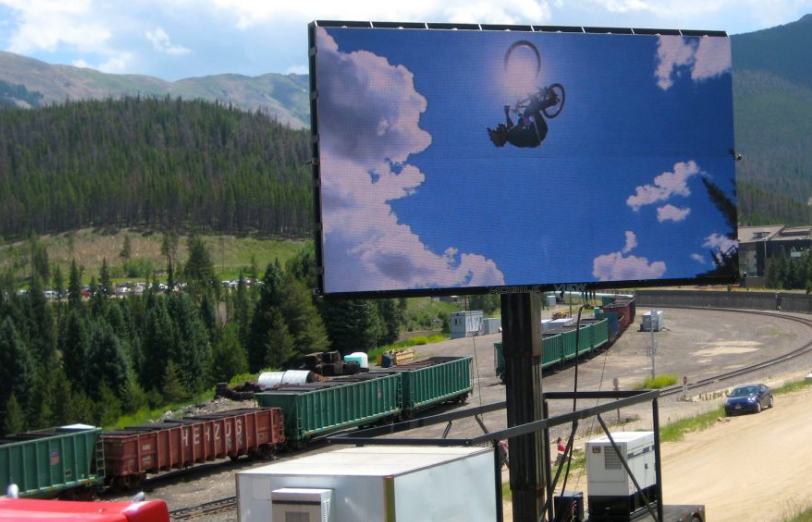 Tags:  Large LED display screen rentals, Mobile LED billboard, Mobile LED screens, Outdoor screens
Our Products:
Mobile LED /Screens
Modular LED Screens
Custom Size LED Screens
Indoor and Outdoor Screens
Mobile LED Billboards
We also offer these specialized services:
On site consultations
Custom designing
Screens as large as you want
LED Screen Rental
On-board production suite
We deliver and install anywhere in North America
Office Hours
8am to 5pm (MST)
Accepted Payments
Visa
Mastercard
American Express
Tel:
Phone: (303) 770-3416
Email:
jsweeney7@mac.com