Resource Articles
Why Your Business Should Include a Large LED Display in Its Marketing Strategy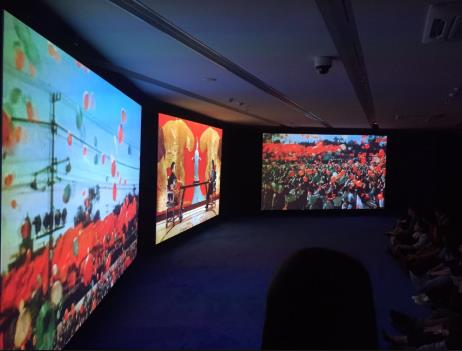 Your business focus is to make a profit while providing the best service you can to your customers while attracting more. It is for that reason you need to seek out and seize every edge you can in the business world because you know your competition is going to be doing the same.
Marketing and advertising are prime examples of where customer loyalty and dollars can be won or lost. To keep yourself on the winning side of the ledger, it makes perfect sense to invest in a large LED display from our team at Mobile View.
There is a lot of clutter from competing messages in the marketplace. It seems that every company is shouting to the masses about the wonders of what they have to offer. That landscape is crowded, but it's also ripe with potential. The potential lies in the ability to make your approach and your business stand out with a unique tool such as an LED mobile billboard.
The brilliance of LED lighting draws the eye. Once you've used a large LED mobile display to hook a customer, you need to keep them because attention spans are short and getting shorter. You don't have much time to make your company's case. By presenting bright, full-color motion video images and messages that are updated continuously, you are making a positive impression in the person's mind and their decision-making process.
Captivating and easy-to-use LED signs allow you to tailor your message, so it's never out of date. You showcase what you want, when you want it, and then move on. You can display the newest products and promotions, let customers know about upcoming events, and provide details on loyalty programs, for instance. And you can do all of this quickly and in an eye-catching fashion.
Chances to make a good impression on your customer base are limited, so make sure you provide the best one possible.
How Teams Can Stay Productive While Working From Home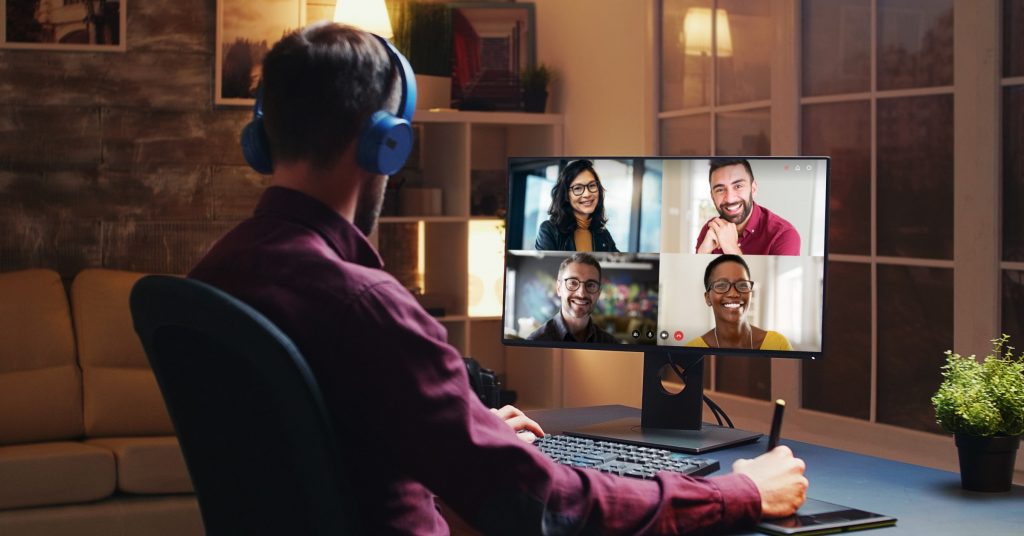 Working from home is a new experience for most of us, and there's a steep learning curve that comes along with it. At Mobile View, we're unaccustomed to doing our jobs from home. Our idea of remote work is being out at venues providing LED screen rentals for customers. Since that's on hold for the time being, we've decided to help our valued customers in a different way, by providing some of what we've learned about how to be productive while working at home.
If you don't have a home office, the first thing you're going to need to do is set up a space that allows you to get your work done as best you can with minimal distraction. Don't work in front of the TV, for example, or by a window with an interesting street view. It's not possible to eliminate every home-based interruption, but limiting as many as practical will help. Make sure your home office has a stable work surface that's large enough, a computer with the monitors you need, a good internet connection, and a supportive and comfortable chair.
Regular meetings deal with any problems that may crop up during this new form of homework. Keep in mind that not every meeting has to be strictly focused on work. It's good to have "fun" sessions as well so that people can touch base with each other and enjoy the camaraderie that comes from being on a team.
Stick to a routine similar to your regular office one. Remember to take breaks to fetch a coffee from the kitchen or walk around a bit to get your blood flowing. Don't forget to have lunch, either. Just because you're at home doesn't mean that you can't take a meal break. It gives you a chance to recharge so that you can be more productive when you get back to work.
End your workday at a set time as well. No one should expect you to be working at all hours, responding to messaging systems, and answering emails. That's a recipe for burnout, and it will eventually crush your productivity.
When this is all over, and you're looking for LED screen rentals for one of those events that we are all craving, we're ready to help you by putting our real "remote" working skills to good use.