Resource Articles
Why Your Business Should Include a Large LED Display in Its Marketing Strategy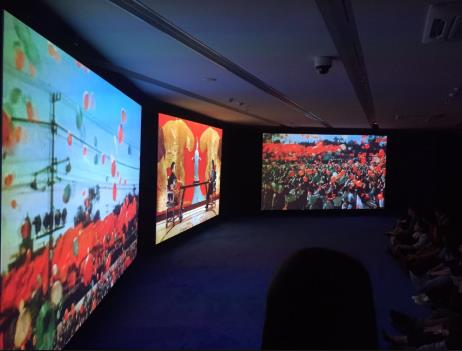 Your business focus is to make a profit while providing the best service you can to your customers while attracting more. It is for that reason you need to seek out and seize every edge you can in the business world because you know your competition is going to be doing the same.
Marketing and advertising are prime examples of where customer loyalty and dollars can be won or lost. To keep yourself on the winning side of the ledger, it makes perfect sense to invest in a large LED display from our team at Mobile View.
There is a lot of clutter from competing messages in the marketplace. It seems that every company is shouting to the masses about the wonders of what they have to offer. That landscape is crowded, but it's also ripe with potential. The potential lies in the ability to make your approach and your business stand out with a unique tool such as an LED mobile billboard.
The brilliance of LED lighting draws the eye. Once you've used a large LED mobile display to hook a customer, you need to keep them because attention spans are short and getting shorter. You don't have much time to make your company's case. By presenting bright, full-color motion video images and messages that are updated continuously, you are making a positive impression in the person's mind and their decision-making process.
Captivating and easy-to-use LED signs allow you to tailor your message, so it's never out of date. You showcase what you want, when you want it, and then move on. You can display the newest products and promotions, let customers know about upcoming events, and provide details on loyalty programs, for instance. And you can do all of this quickly and in an eye-catching fashion.
Chances to make a good impression on your customer base are limited, so make sure you provide the best one possible.
Since 1999 we have performed hundreds of events throughout the US and Canada, including any kind of spectator event you can imagine. Our reliable service and performance has brought us repeat clients year in and year out, and we are proud of our track record of continuing success. Our screens have served our clients well by attracting more paying sponsors at their events, helping them offset expenses while growing their brand and exposure.
We take great pride in providing the right screen or screens for your event. Being a consultant first, allows us to help you gauge the right type and size of screen for your event. Whether you're looking to rent LED screens for advertising, LED panels to make a big impression, LED walls to showcase your event, or any other LED configuration, we are right there to help, every step of the way.
Upon hiring our services, we make sure to leave nothing to chance during your event. We will meet with you on-site to determine all of the event logistics and production needs that may enhance all aspects of your event. We are certain that once you have worked with us, you will find a noticeable difference, and become part of our growing list of repeat clients.
Please Contact Us for a free consultation, and together we can determine the best visual screen solution for your event.
Call us at 303-770-3416 today.